Review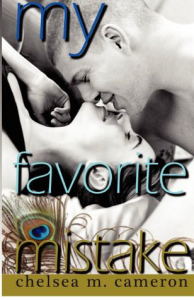 When I first read the blurb for this book, I was afraid it would be too similar to Beautiful Disaster. It turned out to be different than what I expected, and I mean that in a good way. The only similarities, other than a college setting, are the roommate situation and the bets. I also expected that majority of the book will revolve around Taylor and Hunter, but their roommates and family and friends have big roles too. The banter and humor between all of them will surely leave readers in a fit of laughter throughout the story. From the very first line, I was hooked like a fish to a line. I was laughing with tears, mentally high fiving Taylor. It's rare for a book to put you in that condition from the first line.

Taylor is a hoot. She's got more than a backbone; she's got a set of balls with a sharp tongue (maybe I shouldn't put those in the same sentence), a red-hot temper and a mean right hook. Taylor knows no filter even if it hits her in the face. She will just hit it back to where it came from. She's strong, and she's a fighter.

In most books, we come across many love interests who are the typical arrogant, bad boy, rock star types, but Hunter is nothing like that. He's got problems due to a troubling past, yet he has a heart of gold. He's a southern gentleman. A guy with his acoustic guitar. What's not to love about Hunter? Almost nothing. Of course perfection is nearly impossible even in fiction, so I'm not going to use that term. Hunter went through trying times as a child that still haunts him well into adulthood. Because of that, he tries to be the son his aunt and uncle raised him to be.

Taylor and Hunter's love confession during Taylor's first time came to a surprise to me. Kind of. Even though we are in Taylor's head the entire story, she still seemed to be in flux when it comes to her feelings for Hunter. Then all of a sudden, in the heat of the moment, she blurts it out without hesitation. As for Hunter's feelings, as flirtatious coated in a devil may care smirk and tattoos he adorns, it's clear that he does love her. It's in his actions and the looks he gives her. In the end, past all their banter, fights and pasts, they truly do love each other. Also, I like that there is no messy third parties in the picture. The girl with trust issues fell in love with a guy with commitment issues. Their bets turned into their favorite mistake.

It's nice to see that they have found their HEA. Taylor, Tawny and Hunter have been through a load of crap to last two lifetimes in their past, and it was liberating to see that they all have overcome it and grow from it to help them move forward with their lives. Even though an epilogue would have been a nice cherry on top, the last chapter was (cute) enough to have readers indicate where their futures are headed.